Read more about the background of this series of posts.
I don't remember whether there was a specific occasion that prompted Andy to make this tape. Like a lot of good mix tapes, there's some familiar stuff here, as well as some truly weird selections that are very Andy. It tends to the (then) classic rock, but is just as eclectic as the friend that assembled it.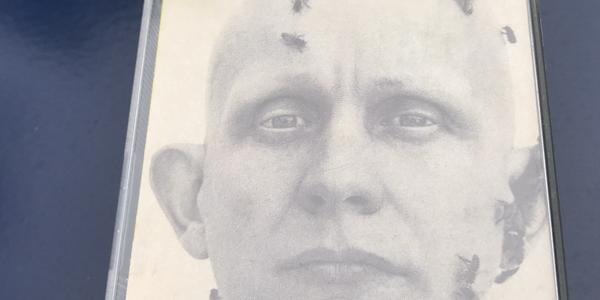 This one definitely gave me way more trouble than most of the rest of these in trying to assemble a modern playlist. There are some bits that are more like collage that he grabbed from other tapes (I've resorted to YouTube links). I'm sure I've linked a different recording of the Corelli piece. Big Hair was a local band, fronted by a cousin of mine. Die Lustigen Almdudler are a local German/polka band that one of our mutual friends (all-state tuba player!) played in; they still exist, and are online, but not their music from 30 years ago.
A
Bugs Bunny Thing – Spin Doctors (YouTube)
Spud – Big Hair
Ramble On – Led Zeppelin (Apple Music)
Courtesy Phone – Henry Rollins (YouTube)
Grip – Rollins Band (Apple Music)
Auf der Autobahn – Die Lustigen Almdudler
The Beauty Of Gray – Live (Apple Music)
Vincent – Don McLean (Apple Music)
No Woman, No Cry – Bob Marley & The Wailers (Apple Music)
Midnight Star – "Weird Al" Yankovic (Apple Music)
Waiting Room – Fugazi (Apple Music)
Calypso – John Denver (Apple Music)
Strawberry Fields Forever – The Beatles (Apple Music)
B