Read more about the background of this series of posts.
Beyond dividing the main academic year into three terms instead of two semesters, one of the most idiosyncratic scheduling things that Dartmouth did was to require students to be on campus for the summer term between their sophomore and junior years.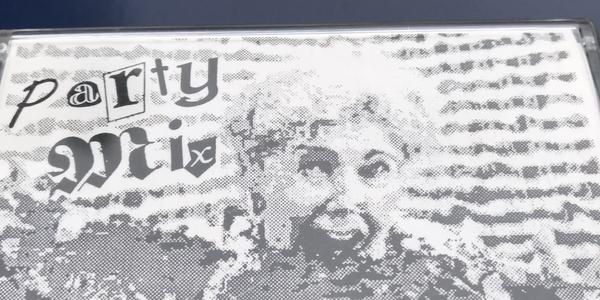 I don't remember whether that's specifically why we didn't try to repeat our freshman barbecue that spring. Schedules tended to get kind of divergent with off terms and foreign study. But with everyone back in town for prime cookout season, we definitely got back together, and this sequel was the soundtrack.
I'm kind of astonished that this is the first appearance of the Violent Femmes: that CD lived semi-permanently in Vince's deck, along with a few of Debbie's other favorites. I'm also pleased to see that New Age Girl has made it to Spotify since I started this project. Banditos is a personal favorite, if only to bug Vicki. The random insertion of Peace & Love, Inc. is probably my fault: I enjoy InfoSoc, but I shouldn't have jammed them in here.
A
My So-called life – The Hollywood's Martins
A Little Respect – Erasure (Apple Music)
See the Constellation – They Might Be Giants (Apple Music)
Can't Wait One Minute More – CIV (Apple Music)
Molly (Sixteen Candles) – Sponge (Apple Music)
Good – Better Than Ezra (Apple Music)
My Best Friend's Girl – The Cars (Apple Music)
I Kissed a Girl – Jill Sobule (Apple Music)
Road to Nowhere – Talking Heads (Apple Music)
Banditos – The Refreshments (Apple Music)
Peace & Love, Inc. – Information Society (Apple Music)
Long Way Down – The Goo Goo Dolls (Apple Music)
If You Don't Start Drinkin' (I'm Gonna Leave) – George Thorogood & The Destroyers (Apple Music)
We Will Rock You – Queen (Apple Music)
B